Social media has changed the way we communicate today. We should educate ourselves about new opportunities and take care of our online reputation. Some people might love using social media, but there are people who don't like using it. A study from thinkbiganalytics shows that no state hates social media more than Michigan. Below are the benefits of using social media.
Builds Relationship
Social media isn't just for brands to connect with their customer base. In fact, at its core, social media is about connecting people with people. If you cultivate those connections, you'll have a different method when looking for opportunities or expert advice. You can grow your network fast with social media. You can meet people and build relationships with them.
Social media allows you to talk about what you know and what you want to be known for. Sharing your expertise will attract potential personal and professional connections. Find ways to showcase your professional experience, accomplishments, and achievements, and you'll have an increasing number of opportunities to connect with like-minded women and men.
Increases Visibility
This doesn't just apply to your online presence. If you live your new personal life and your actions reflect your online presence, it shows that you are capable of being trustworthy, and the relationships you build will be more valuable and authentic. Increase your visibility. If you invest time in honing your skills and consistently working on your social channels, you can significantly increase your visibility and become a thought leader in your region.
Connects People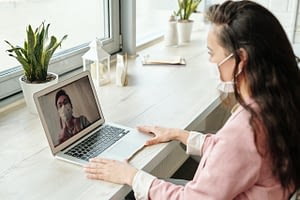 I know that for some of you, this may be a disadvantage. On the other hand, the advantage of communicating and connecting with anyone instantly outweighs the possible penalty. Social media can connect before, during, and after media events, conferences, or meetings. People have the opportunity to get to know you before they meet you and are much better prepared to have a face-to-face conversation. Using interpersonal websites has endless personal and professional benefits. …